July Culture Pass Spotlight: Cosanti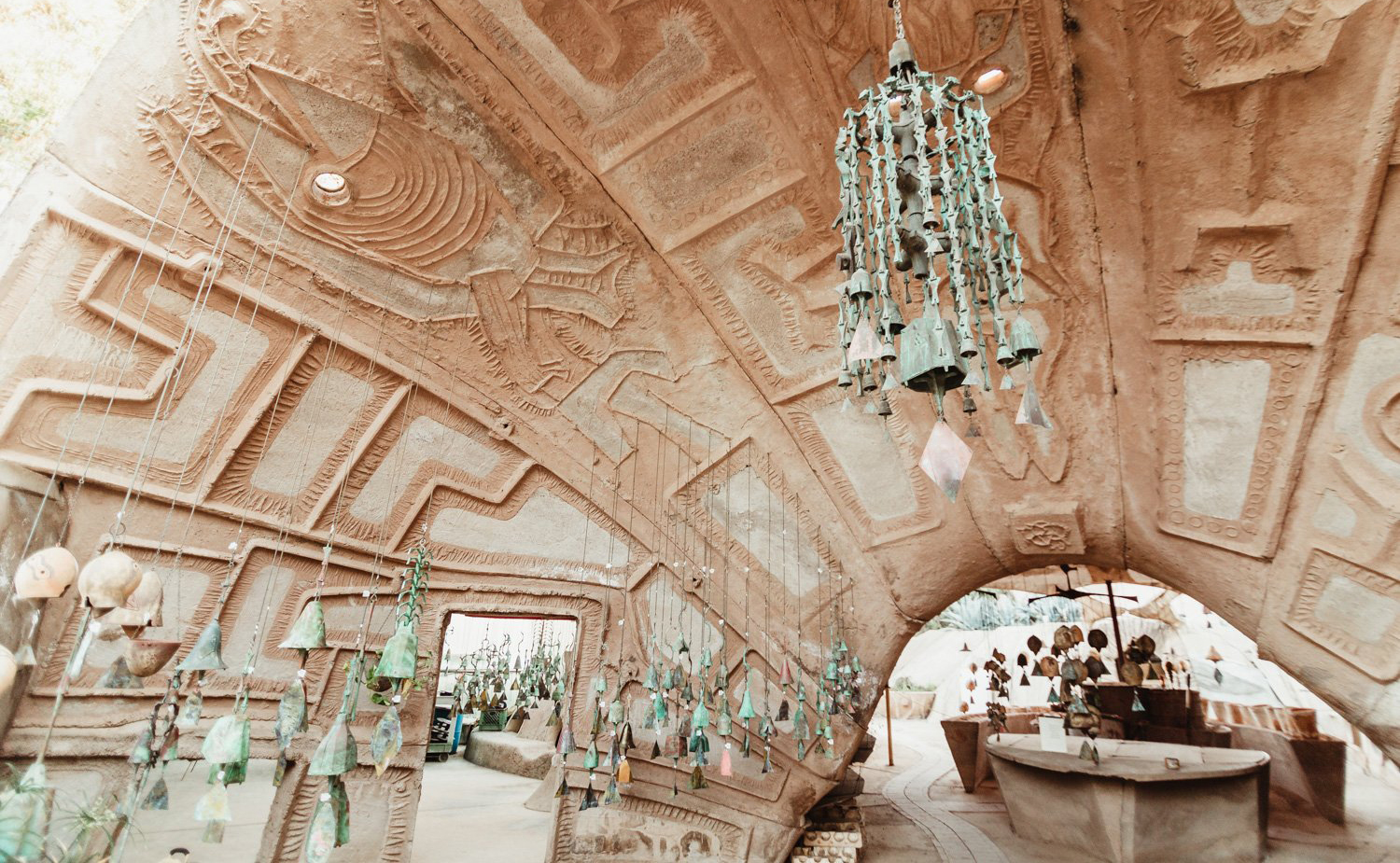 When the late Paolo Soleri (1919-2013) built his first retreat here in the Sonoran Desert, he did not envision the city that would grow to surround it as it does today. Passing away less than ten years ago, he did live to see the expansion and sprawl that has become a hallmark of the Phoenix area, but upon walking through the front entrance of his Paradise Valley retreat, Cosanti, you would not know you are in the seventh largest city in the country. 
With a quite unsuspecting entrance and a gravel-covered parking lot, Cosanti immerses visitors immediately in the spirit of living in harmony with nature; more namely, the desert. Built in 1955, Cosanti was one of Soleri's first attempts in creating a space in which people could work and live while interfacing directly and respectfully with the environment around it. He would later move his work to northern Arizona to the site called Arcosanti, another designed community centered around living and working with nature in-mind while reducing impact on the surrounding ecosystem. Arcosanti is home to people living this mantra still today and is also part of the Act One Arizona Culture Pass program.  
Built in a singularly unique method, Soleri would build up great mounds of earth and carve out the designs for the buildings he wanted to create, pouring concrete over the mounds to fill in the carved-out spaces. This created an architectural style seen nowhere else.  
Soleri was an apprentice of the famous Frank Lloyd Wright (1867-1959), and even though his style is not the same, you can see many Wrightian influences in many of his designs, such as his famous bronze and ceramic wind bells which are still being made and sold at Cosanti today. Fans of other architects such as Antoni Gaudí (1852-1926) should also consider visiting this site, as Soleri was visibly influenced by his work as well. 
For visitors, accessibility for those of limited mobility can potentially be a challenge, but most of the site is able to be navigated by walker, stroller, or wheelchair with minimal resistance. Keep in mind that the parts of the facility that guests visit is not air conditioned in any capacity, so visiting in the heat of summer could be a potential detractor if you or one of your party members is heat sensitive. It is highly recommended when visiting, no matter the time of year, to wear a hat, sunglasses, sunscreen, and bring a bottle of water, as we are, after all, in the desert.  
It is also important to make reservations for a tour ahead of time, as the number of individuals allowed in each tour group is currently limited due to pandemic restrictions. Tours can be reserved using [this link] and admission will be granted to those with a reservation and their Culture Pass slip they checked out from their local library. Tours last approximately one hour and are led by expert docents who are passionate and well-informed about Soleri, the site, and architectural history.  
As previously mentioned, parking is in a gravel lot in front. The entrance to the site is marked by a small sign and is easily missed, even by a phone's map application, so it is important to be extra attentive when navigating to the site. 
Cosanti is open seven days a week, with tours offered on weekdays at 10am and 11:15am and weekends at 11:30am and 1pm. For additional admissions beyond the two included in the Culture Pass, adults are $15 and children under 12 are free. The site is open Monday through Saturday from 9am to 5pm, and Sundays from 11am to 5pm. Cosanti is closed on major holidays such as New Year's Day, Independence Day, Thanksgiving, and Christmas and the gallery is only open from 9am to 1pm on Christmas Eve and New Year's Eve.  
Cosanti
6433 E Doubletree Ranch Rd
Paradise Valley, AZ 85253 
(480) 948-6145