August Culture Pass Spotlight: Gilbert Historical Museum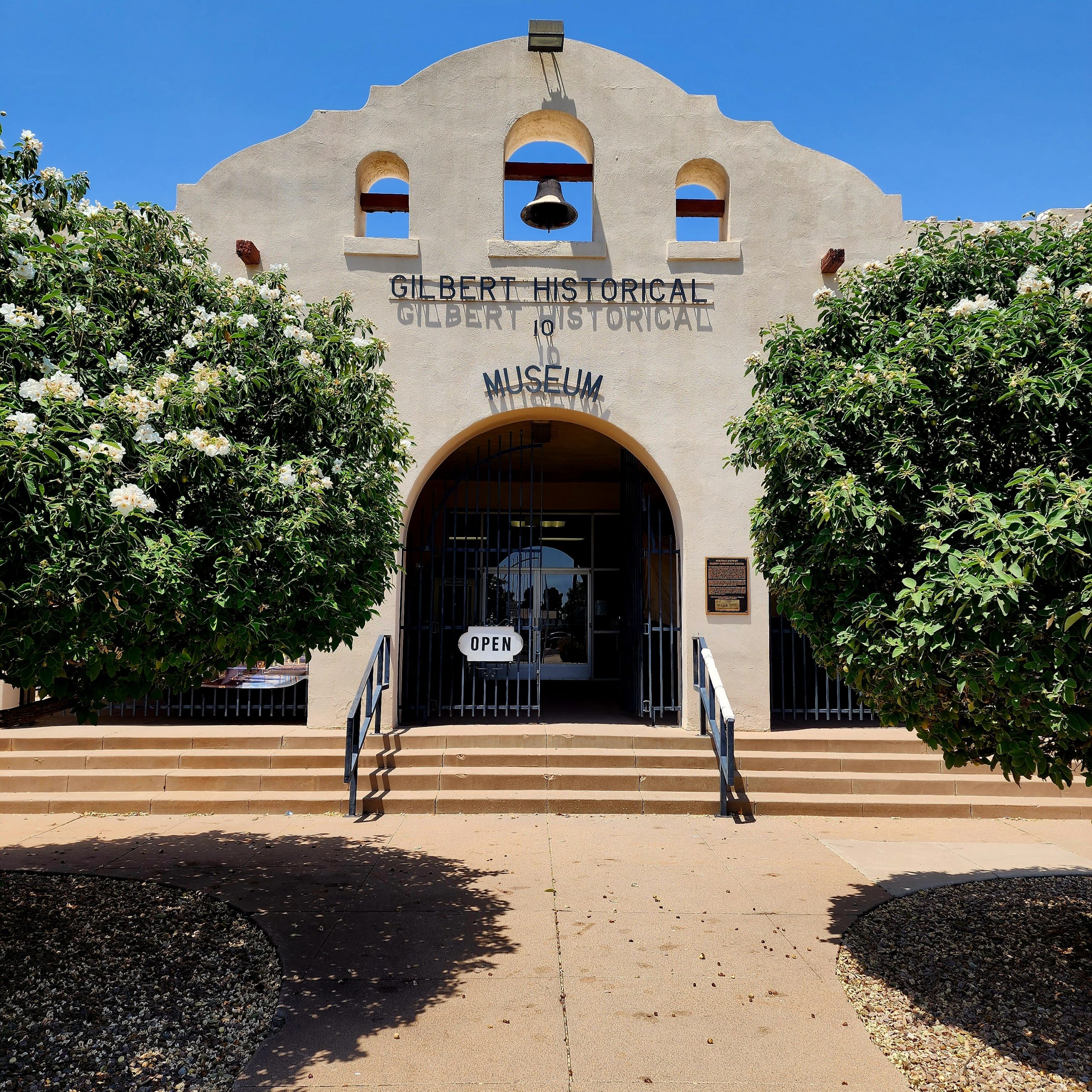 August Culture Pass Spotlight:
Gilbert Historical Museum

Before the Greater Phoenix Metropolitan Area was one large swath of asphalt and homogenous neighborhoods, many of the places we now consider suburbs were quite separate from the City of Phoenix. The Town of Gilbert was one of the largest of these, and thrived for many years before urban sprawl overtook its boundaries.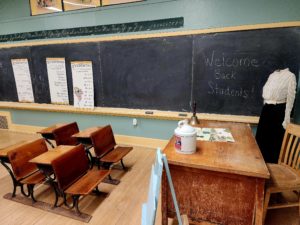 The Gilbert Historical Museum is located in the Downtown Gilbert area and is housed within the old Gilbert Elementary School building which was built in 1913 and operated as a school until 1977. The building was converted to a museum in 1985 and was run by volunteers until about 15 years ago. The Museum's mission is to be "the vibrant cornerstone of an intergenerational community that celebrates the past, inspires unity of all people, and cultivates life-enriching collaboration," and the museum, with its Gilbert-centric exhibits, encompasses this.  
The museum is organized into galleries, former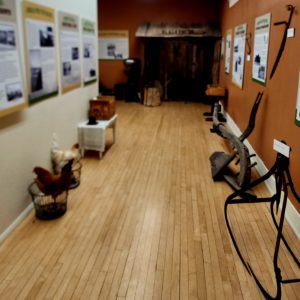 classrooms, that showcase how the Town's past residents shaped Gilbert's development over the years, including militaria, its rich farming history, and of course, the school itself. It also has a room dedicated to home life, illustrating what living in early Gilbert was like. This room hosts a live quilting demonstration most days by community members and has a boutique where visitors may purchase items created by the quilters in support of the museum. 
Outside in the courtyard, there is a vast array of farming equipment that shows the width and breadth of the agricultural industry's effect on the Town. Once known as the "Hay Shipping Capital of the World," Gilbert farms produced dairy, alfalfa, and cotton. Today, the museum, known affectionately as the "Alamo" due to its architectural design, is the only building in the Town of Gilbert to be on the National Register of Historic Places. 
All the museum's indoor spaces are fully air-conditioned and it is open Tuesdays, Thursdays, Fridays, and Saturdays from 9am to 4pm. It is closed Sundays, Mondays, and Wednesdays and, of course, Holidays. Culture Passes for Gilbert Historical Museum are available at all program member libraries in Central Arizona. To find a library near you that hosts the Culture Pass program, visit https://act1az.org/culture-pass. 
http://hdsouth.org | 10 S. Gilbert Rd, Gilbert, AZ 85296 | 480.926.1577