Mission and Vision
Act One provides meaningful arts experiences that enhance the academic and creative potential of children and families in Arizona. We envision a time when all Arizonans acknowledge the value of creative arts experiences as a significant component of educational advancement and personal well-being.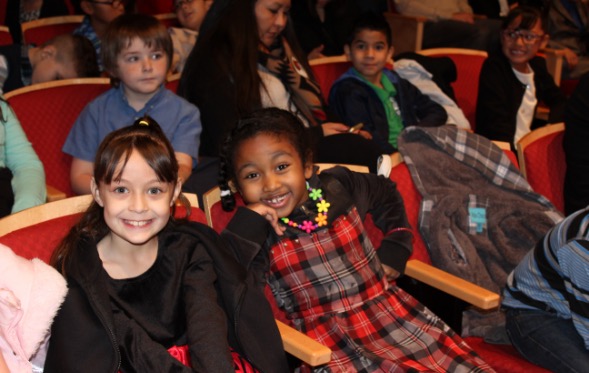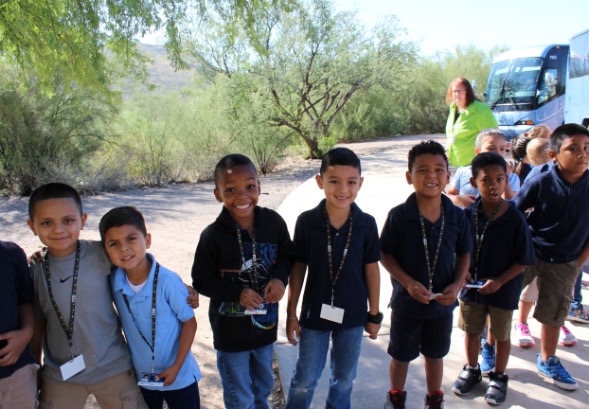 What we do
Act One makes the arts accessible to thousands of children and families in Arizona each year through field trips for K-12 students from Title I schools and the Culture Pass program.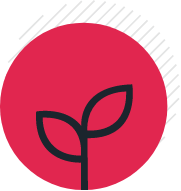 The Founding
of Act One
Act One was started by Russ and Mac Perlich to address the many issues faced by schools and arts organizations alike when organizing field trips. Although many theater companies offered student matinees, low-income schools could not afford the tickets, nor the necessary transportation. The solution became Act One's signature program: Act One Field Trips.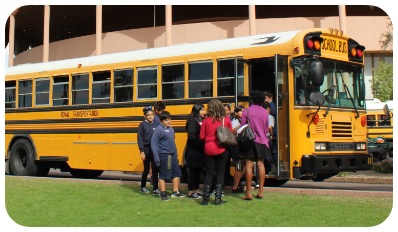 Field Trips
Act One sends students from Title I schools on educational arts field trips and covers the cost of admission tickets and transportation. Act One facilitates the field trips from start to finish: securing tickets with the arts organizations, working with teachers to book field trips, paying for the transportation and providing educational materials that teachers can use to integrate the field trip into their curricula and prepare the students for their arts experience.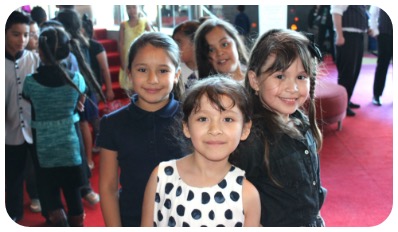 Culture Pass
In 2013, Act One adopted its second program, the Culture Pass. By "checking out" a Culture Pass at one of 64 local libraries, library cardholders receive free admission for two to one of the many museums, theaters and cultural sites that participate in the program. In its first year under Act One, the Culture Pass was expanded to include passes to performances, and today more than 10,000 performance tickets are available annually to library cardholders in Maricopa and Pima counties. In 2014, the Sedona Public Library joined the list of partners, bringing the Culture Pass to Northern Arizona. In October 2015, the program launched in Pima County and is available at 11 Pima County Public Libraries and the Pima Community College Desert Vista Campus Library.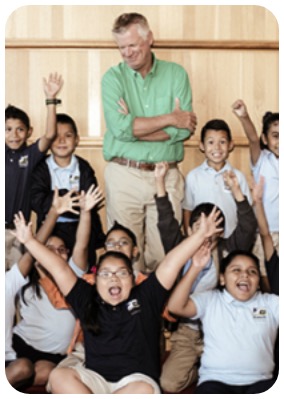 In November 2015, Act One founder Russ Perlich received the Piper Trust Encore Career Prize for an Exceptional Individual. Read More
Act One
Board of Directors
Christina Burroughs, Chair
Principal, Financial Advisor, CAPTRUST
Hilary Smedsrud, Vice Chair
Retired, Community Leader
Al Priem, Treasurer
Retired, Community Leader
Mac Perlich, Secretary
Act One Founder l President and CEO, ON Media
Russ Perlich
Act One Founder | Partner, PWP Capital
Judy McDermott
Executive Director, First Tee Tucson
Priscilla Marquez
Retired, Community Leader
Christopher Houk
Owner and Founder, Houk Law Firm, PLLC
Shoshana Tancer
Owner, Tancer Law Firm
John Clifford
Retired, Executive Vice President & Chief Human Resources Officer
Frances Grossman
Retired, Special Education Teacher
Southern Arizona
Advisory Committee
Andrea CraneGail KoshlandJill RosenzweigJudith BrownJudy McDermottLendre KearnsPriscilla MarquezRobyn Lambert
Act One
Ambassadors
Cadence Greene, Art Teacher
Sevilla West
Chris Will, Theatre Professor
Pima Community College
Elaine Veatch, Teacher
Longfellow Elementary School
Holli Taylor, Teacher
Nadaburg Elementary School
Jennifer Estrada, Beyond Textbooks Coordinator
Vail School District
Jennifer Pulbratek, Teacher
Cactus High School
Jillian Hernández, Teacher
Puente de Hózhó
Jose "Chach" Snook, Arts Integration Specialist
Davidson Elementary
Jonathan Perrone, STEAM Teacher-Leader
Esperanza Community School
Lynette Stant, Elementary Teacher
Salt River Elementary School
Nicholas Martin, Teacher
Desert Cove Elementary
Robert Encila, Theatre Teacher/Stagecraft
Desert View High School
Sara Mora, Teacher
Wrightson Ridge School
Taryn Tidwell, Teacher
Shepherd Junior High School