Pima Community College Library Joins Act One Culture Pass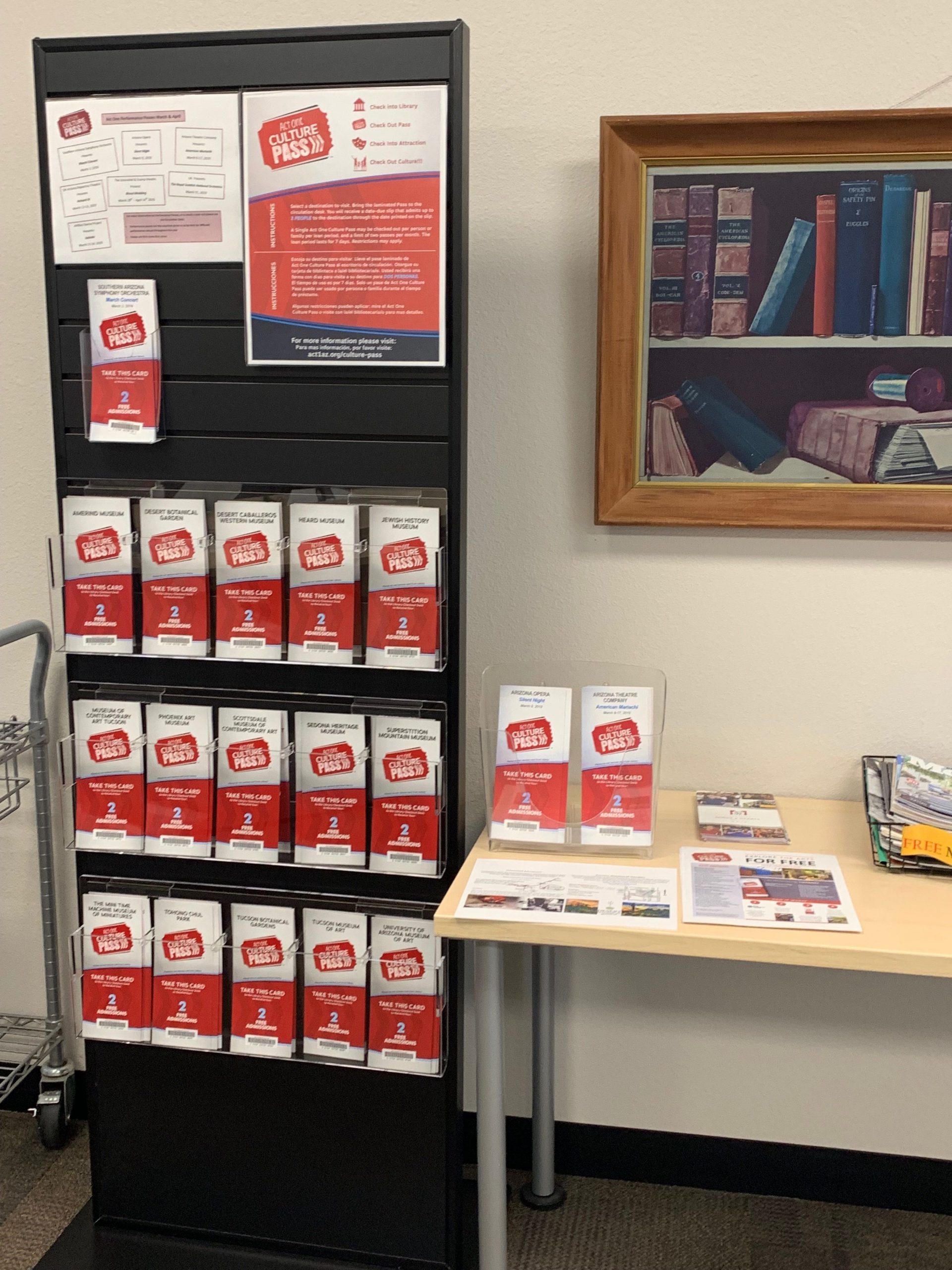 Pima Community College is the newest library partner to join the Culture Pass, a partnership among Act One, public libraries, and arts and cultural institutions, providing library cardholders free admission for two people to participating cultural institutions or theater performances. Cardholders select the venue or performance of their choice from the display at their local library and have seven days to visit the venue or reserve their performance tickets.
Pima Community College is officially the first community college library to join the Culture Pass, as well as the first Tucson-based education institution to participate. The college library joins 11 Tucson libraries that participate in the community-based program, which is now available at 61 libraries across the state of Arizona.
"We're excited to be the first community college to participate in the program," said Sol Gomez, head of the Desert Vista Campus Library. "Our students have already shown interest in the program and are excited to explore the arts with the Culture Pass."
The Culture Pass offers Tucsonans access to a variety of arts offerings including 9 Tucson and 7 statewide venues as well as 14 performing arts organizations, which this year are offering 64 shows through the Culture Pass. In total, more than 67,000 Pima County residents can enjoy free admission to the arts using an Act One Culture Pass.
"We are immensely proud and incredibly excited to announce Pima Community College as our newest partner in the Culture Pass Program," stated Geri Wright, President and CEO of Act One. "We are committed to ensuring all Arizonans have inroads to the arts, and our Culture Pass program allows us to continue our mission. This is an important growth milestone for us and, with the support of our library partners, we can bring arts access to even more Arizonans statewide."
Pima Community College is piloting the program at their Desert Vista Campus Library, located at 5901 South Calle Santa Cruz, Tucson, AZ, 85709. Students and faculty who hold a library card will be able to check out passes at this location.