Title I Field Trip Program
Our signature Field Trip program has been running strong for more than ten years providing hundreds of thousands of students from Title I schools access to live performances, music, theater and museums in Phoenix and Tucson. Arts education has the ability to take students beyond the standard classroom environment through active and engaged learning practices and is an essential component of a well-rounded education. Field trips provide an opportunity for students to see the world in a new way, offering cultural connections and a greater relationship to one's own community. Act One partners with Title I schools and arts and culture organizations to help coordinate these meaningful and powerful connections.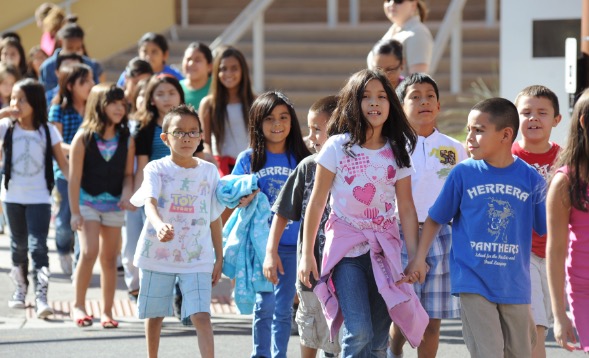 In-Person Field Trips Search and Views Navigation
Calendar of In-Person Field Trips
What You Need to Know
Field Trip Process
Learn about how the field trip process works and how you can take students on an educational arts field trip.
Field Trip FAQs
Have questions? We've got answers. Find out more about Act One Field Trips.
Resources for Teachers
Act One provides a variety of resources that help teachers integrate the arts into their school days.
Thanks to these major sponsors for their
support of Act One field trips