Arizona's Art in Education Week Celebration!

Save the Date for a Statewide Celebration of Arts in Education!
September 12th – 18th, 2021
National Arts in Education Week is a national celebration recognizing the transformative power of the arts in education. Passed by Congress in 2010, House Resolution 275 designates the week that follows the second Sunday of September as National Arts in Education Week. The celebration is intended to bring attention to the cause of arts education for elected officials and educational decision makers across the country and to support equitable access to the arts for all learners.
We encourage you to inform Arizona's classrooms, schools, and district celebrations to participate in National Arts in Education Week! 
This year, we have put together a toolkit of different ways to celebrate in your school, district, home, or anywhere you are teaching from! The main focus is around ideas on how to Participate, Celebrate, and Advocate for arts in education. We've broken up the toolkit in three ways to get involved that engages your students, peers, parents, and community!
First, Participate in creating art together.
Second, Celebrate your creativity and love of the arts.
Third, Advocate for the importance of arts education.
Download the Act One Educator Toolkit today and start planning how you are going to participate this year!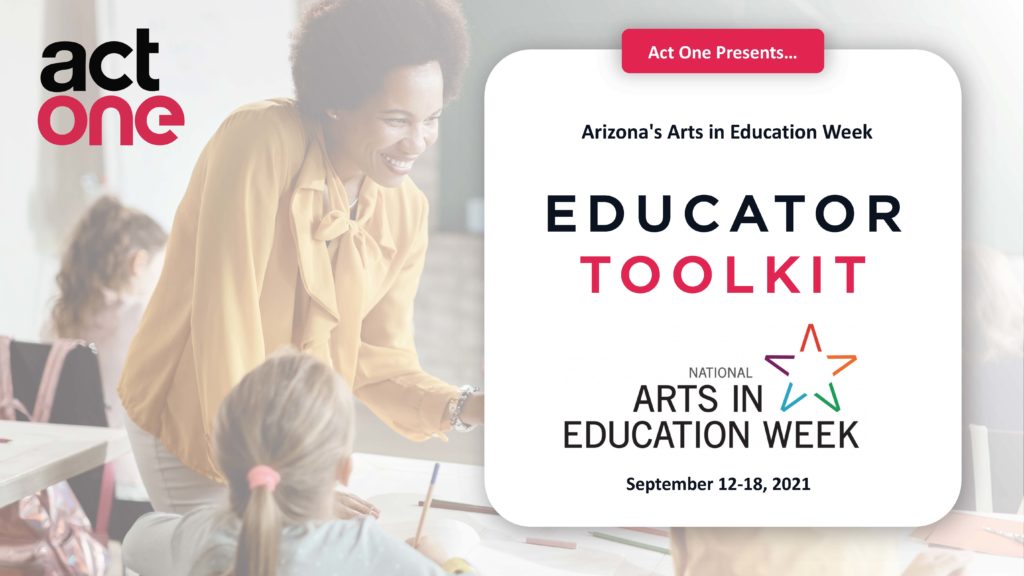 Check Back Later For More Ways To Celebrate National Arts In Education Week!