Americans for the Arts Member Spotlight: Bernadette Carroll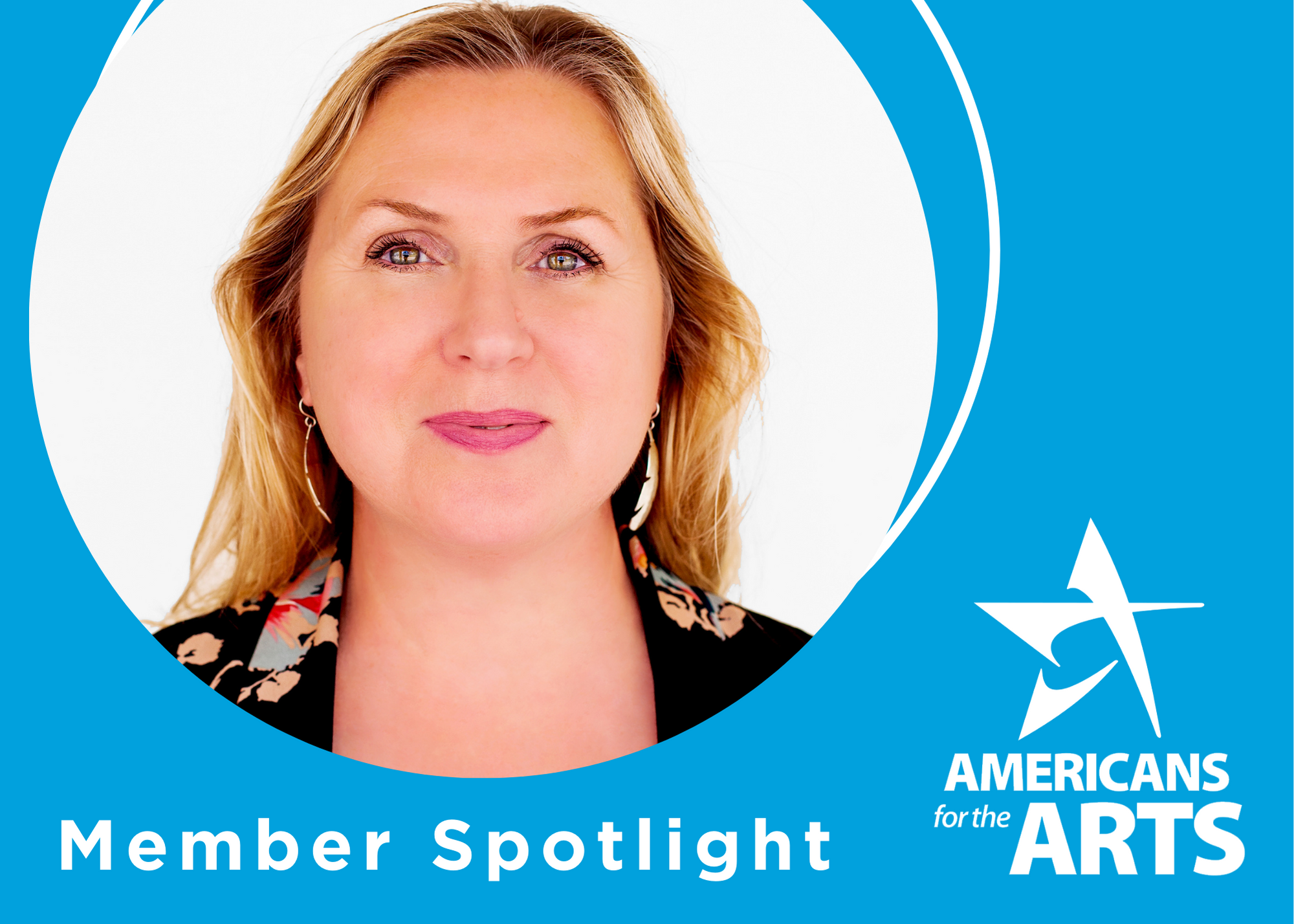 Act One's Executive Director, Bernadette Carroll, was featured in the Americans for the Arts Member Spotlight during National Arts in Education Week.
Bernadette Carroll joined Act One as their executive director in March 2020, just as arts organizations across the country shuttered due to COVID-19. She hit the ground running and worked on a new strategic plan with board and staff to address the needs of schools and arts organizations during the pandemic, its impact on the future of Act One, and on the communities served by the organization. Adapting to the changes of remote work, Carroll and her team launched Act One's new virtual reality field trip program for students.
Your signature program, Act One Field Trips, has connected 250,000 Title I students (and counting) to the arts since the organization launched 10 years ago. What's involved with the program? What do students and teachers receive as part of the Act One experience?
The mission of this organization boils down to providing access to the arts. Ten years ago, when this organization was founded, it was in recognition of the inequity among students that did not have the same access to arts education as students from more affluent schools. Among schools in Arizona with more than 75% of Title I students, 35% provide no access to arts education, representing 40% of ALL students in Arizona without access to arts education.* Transportation and ticket costs were the constant barriers for Title I schools and their students to experience live performances. The solution became Act One's signature field trip program for Title I, K-12 schools. For many students, an Act One field trip is their first introduction to the arts. For many students, the entire field trip day is exhilarating, including the bus ride with their friends to a place they have never been. And once they arrive and take in the sights around them—the art, the architecture, the performance, the dance, the music, the acting, the artists—we hope the whole day becomes a positive memory.
Our field trip program is a one-stop shop for teachers wanting to take students on a culturally enriching school field trip. Act One takes the burden off the educator and organizes all the details from start to finish … securing tickets with arts organizations, working with teachers to book the trip, and coordinating and paying for transportation. Act One also provides educational materials that teachers can integrate into their curricula and prepare their students for the field trip.
In 2013, Act One added Culture Pass to your portfolio of services. Working with over 80 Arizona libraries, this program provides access to the arts for students, retirees, and families. How does Culture Pass work?
Act One's Culture Pass program is another way that we increase access to the arts for all ages, partnering with libraries and arts and culture organizations statewide. The program offers free admission for two people to participating venues as well as performances. We are very lucky that all our partners offer these admission tickets free of charge to Act One. Library cardholders choose the site or performance they wish to attend from a display at their library and "check out" the pass. They then have seven days to use that pass or reserve their seats for the performance. The program currently circulates Culture Passes for 17 arts and culture venues (prior to COVID-19 we had 60 sites) to over 80 libraries throughout Arizona.
The work of Act One centers on school trips for students to arts organizations. How did you shift your focus when COVID-19 hit, and arts organizations closed to the public?
Immediately after COVID-19 hit, arts organizations began producing digital and virtual performances, tours, workshops, and more to reach new and existing audiences. We felt that we were in a perfect position to field those offerings to our teacher database, which expands across the state. Our education e-newsletter, Arts ConnectED, features one Phoenix and one Tucson arts and culture organization each month to highlight the digital programs available to teachers. We took this concept to the next level and are building a new platform on our website with a portal for organizations to share all their online and virtual programs. Again, with that one-stop shop mentality, teachers can visit the site and specifically look for programs that are age appropriate, content specific, fit within their schedules, and can work directly with the venue to register.
Since arts organizations and schools were mostly closed this past year, we were unable to do our traditional field trip program, so we spent our time on developing a new strategic plan, updating our brand for our 10th anniversary, creating a new website, and building our state of the "arts" virtual reality field trip program, Arts Immersion.
Speaking of Arts Immersion, how did the idea for a virtual reality field trip program come about? And how do you envision it closing the equity gap for students?
The idea of virtual reality was being discussed among the founders and board members prior to COVID-19. It seemed like a natural next step in Act One's evolution as the uncertainty of our live field trip program was becoming an ever-present concern. Aside from the thrill (and fear) of exploring a medium we have never used before; we were extremely excited about the possibilities of all students that we could now reach with this new technology. In Arizona, the schools in distant rural locales have the lowest rate of arts participation: 50%.* Our live field trip program is restricted to Title I schools that are within a certain distance to Phoenix or Tucson to fit within a few hours of a regular school day. With virtual reality, we can now visit schools along the southern border, reservations, small rural towns, as well as expand into afterschool and summer programs.
Act One is closing other barriers to access as well. The Arts Immersion VR field trip will be available in English and Spanish, and we are working to ensure that our software and hardware pieces are designed with every student's needs in mind. We will offer subtitles and tablet viewing options to ensure that students with different abilities, needs, and comfort levels will be able to experience Arts Immersion.
The "Season One" VR field trip, titled "Freedom in Expression," will show students that art is a powerful tool for telling important stories and communicating viewpoints by concentrating on the work of Latinx artists and performers. Students will learn about the history of expressing views through the arts and many will see themselves reflected in the artists. This field trip takes students on a journey connecting the history of public art to Diego Rivera and the Mexican Mural Movement and on to artists in modern-day Chicago and ground-breaking female mariachis in Tucson. Click here to watch a sneak peek video!
*According to a 2018 Arts Education Data Project study sponsored by the Arizona Department of Education, the Arizona Commission on the Arts, and Arizona Citizens for the Arts.
View the full article here: Americans for the Arts Member Spotlight: Bernadette Carroll