37,257 Students from Title 1 Schools Experience Arts Field Trips Through Act One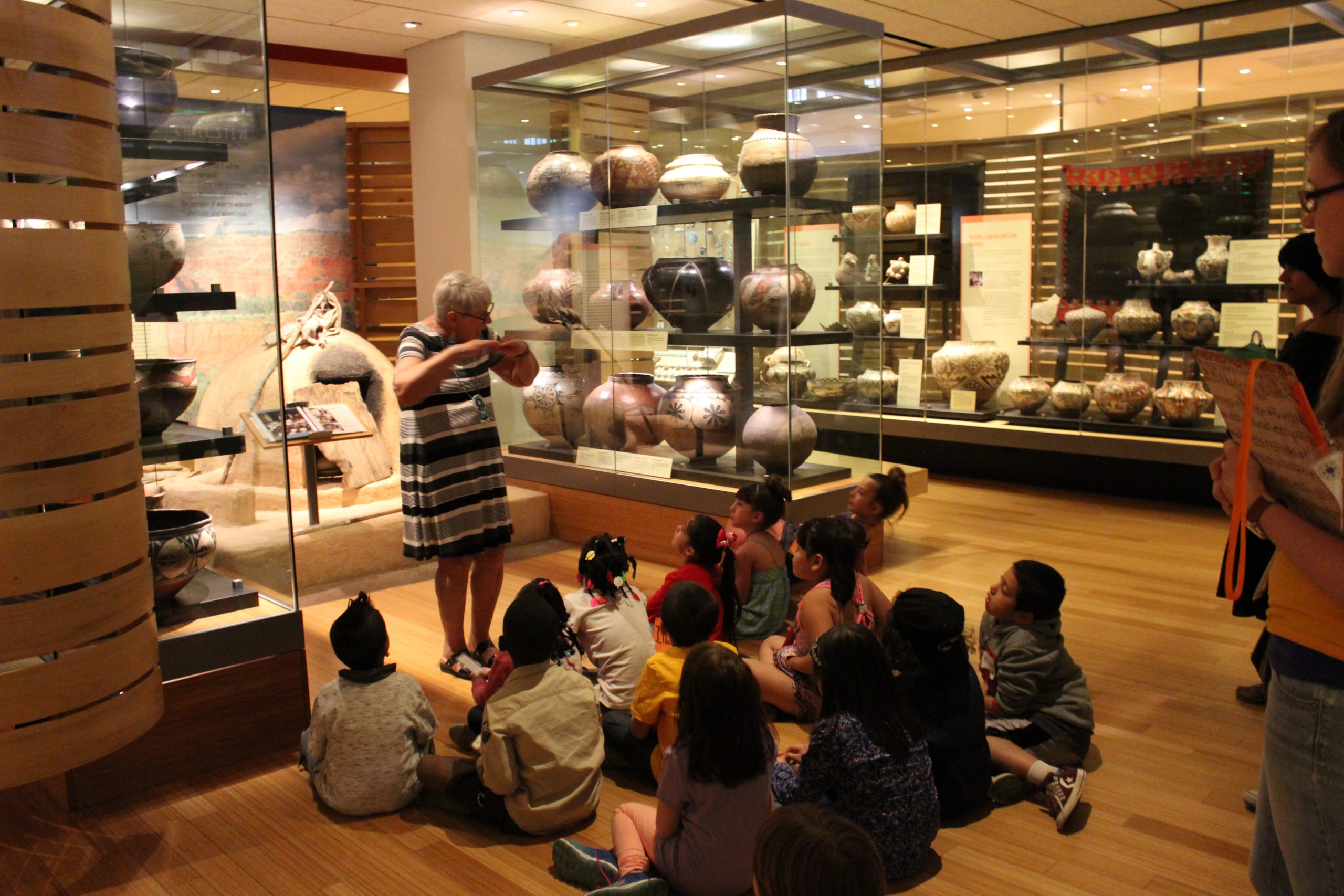 As students celebrated the last days of school, Act One completed its final field trip of the 2017-18 school year on May 18. In total, Act One brought 37,257 students from Title 1 schools and their chaperones on educational arts field trips, an increase of more than 45% over the previous school year.
"It's been a whirlwind year," remarks Geri Wright, executive director of Act One. "We're delighted to provide a vital educational component that every student deserves and be a resource for teachers who believe that artistic field trips enrich their students' learning."
It wasn't long ago that schools serving a high population of students who receive free or reduced lunch immediately declared that they "don't go on field trips" when they heard what Act One does, Wright says. "They just didn't even consider field trips because the cost was beyond what they could afford."
While arts organizations work to provide low-cost tickets to schools with the most need, Act One found that ticket costs weren't the primary barrier for Title 1 schools. Instead, the busing costs that schools must pay to transport students make these excursions cost prohibitive for many schools.
"Once we told teachers, principals and administrators that we pay for the buses as well as the tickets, their eyes lit up, and you could see the wheels turning," Wright recalls. "They began to realize that going on a field trip could actually be part of their students' learning."
Number of students served increases 45% over prior school year
While more than 25,000 students and chaperones went on field trips in 2016-17, the numbers skyrocketed this school year. On the first day when field trip registration opened last August, Act One's small staff of 4 employees watched as the number of field trip seats requested by teachers reached more than 26,000 in just a few hours. That was more students than Act One brought on field trips the entire prior year. In comparison, 6,437 seats were requested on the first day of registration in 2016-17.
"We were stunned, then terrified, then absolutely thrilled at the demand," Wright says. "Fortunately, we had 42,000 seats available, so we were able to accommodate the requests and make sure students were able to participate in a field trip."
On average, Act One works with schools where three-quarters of the students are on free/reduced lunch. Often, teachers and students share their field trip experience when they return to school.
One language arts teacher, Marilyn Matias-Davoll, took a group of 435 seniors from Sunnyslope High School to the Chandler Center for the Performing Arts to see Utah Shakespeare Festival's presentation of The Tempest. She said that the trip has become an annual tradition for seniors, and many expect to be bored during the show.
"Our students were truly entertained," Matias-Davoll said, noting that some students were pleasantly surprised they weren't bored. "One young man came up to me as we left the theater, and he said this: 'I came prepared to be bored and probably sleep, but I wasn't and I couldn't. I was surprisingly entertained!' Others echoed his sentiment.
"As a teacher, nothing warms my heart more than to provide students an opportunity to see what we do in the classroom come to life, and the bonus was getting to witness their journeys."
Act One works hand in hand with more than 30 arts organizations big and small that provide educational arts field trips to students in kindergarten through 12th grade. In addition to paying for the tickets, Act One reimburses schools for the busing costs and, in many cases, provides classroom books that augment the field trip. Additionally, Act One provides materials that teachers can use in the classroom to prepare students for their field trip and resources to help integrate the field trip into their curriculum. Schools are responsible for $1 per participant for the field trip. Field trips range from as few as a dozen students on a museum tour to 2,100 students and chaperones who attend Ballet Arizona's The Nutcracker each December.
"We had a week this year when nearly 4,000 students went on eight different field trips in just five days," Wright said. "It's amazing to see that many excited, dressed-up, wiggly kids get off the bus and walk into the theater or museum. Their eyes glow with wonder. For many, these are experiences they'll remember for a lifetime."