October Culture Pass Spotlight: Scottsdale Museum of Contemporary Art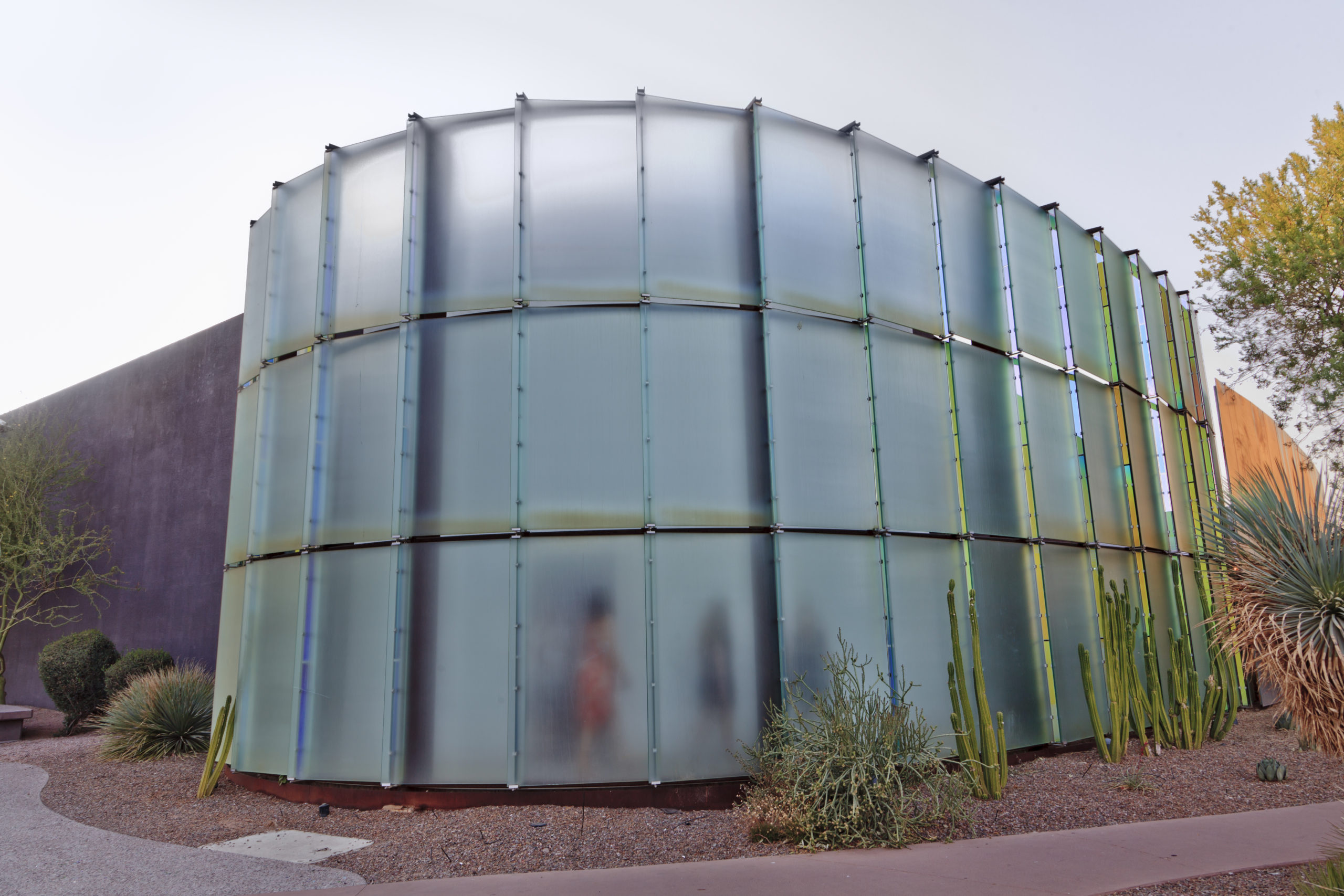 Scottsdale Museum of Contemporary Art
Nestled in between the Scottsdale Center for the Arts and Los Olivos' most historic location lies a silver building with a rounded front reminiscent of a spaceship. This is the Scottsdale Museum of Contemporary Art, affectionately called by its acronym, SMoCA ("Smoke-uh"). This museum houses constantly changing galleries of contemporary art and architecture pieces and is worth a visit for local contemporary art aficionados and out-of-state visitors alike.
Some of the Current Exhibitions:
Mimi O Chun: "It's all cake"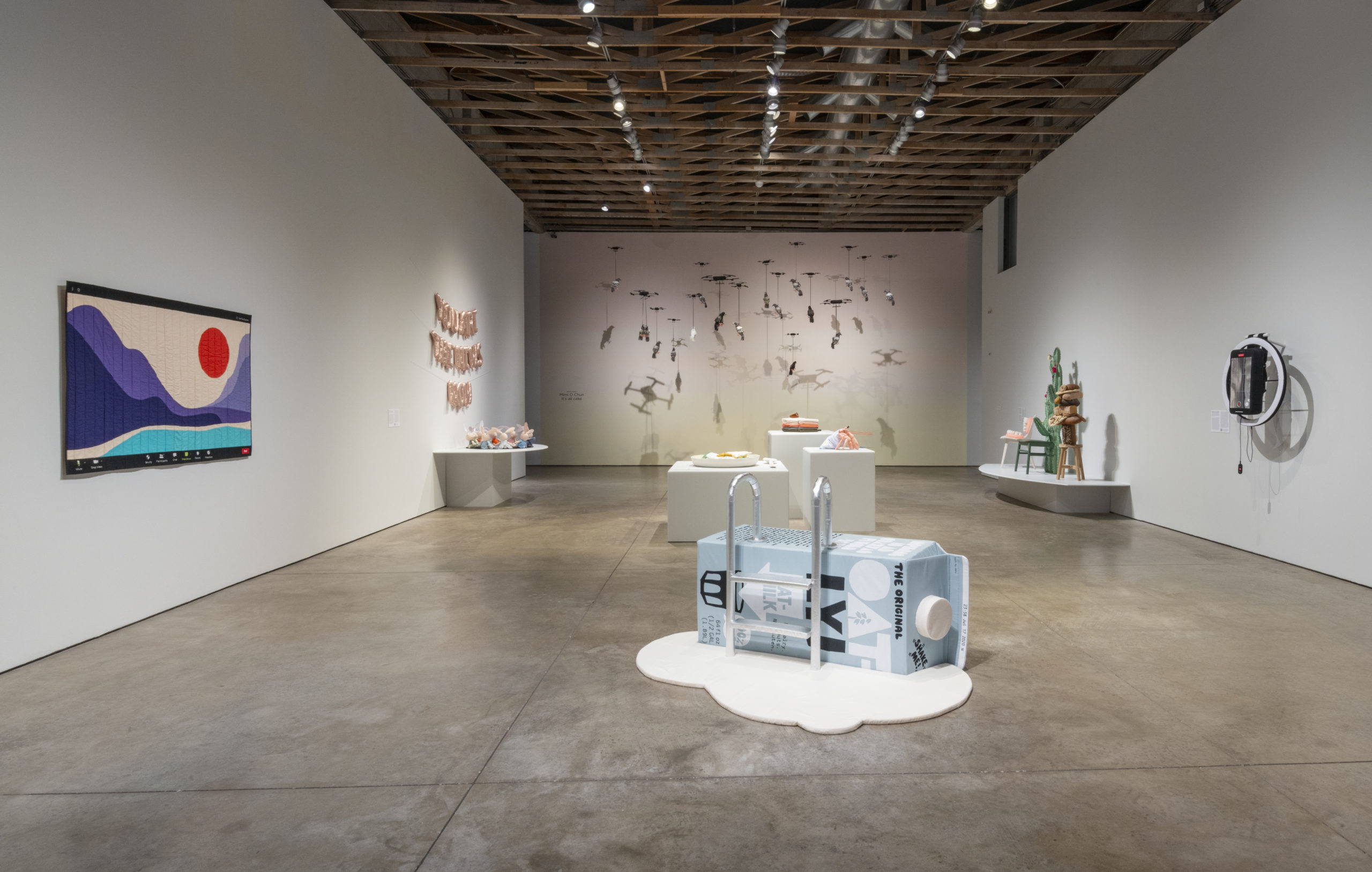 New York City-based artist Mimi O Chun's installations feature soft sculptures that she created over the course of the pandemic, commenting on COVID, political polarization, and racial justice. The title of the exhibition, "It's all cake," refers to the internet trend of videos of cutting cakes made to look like real items, pointing to society's excess of consumption made more evident than ever over the last year and a half. You can read more about Mimi O Chun's narrative for her pieces here.
"Forever Becoming": Phoenix Young Artists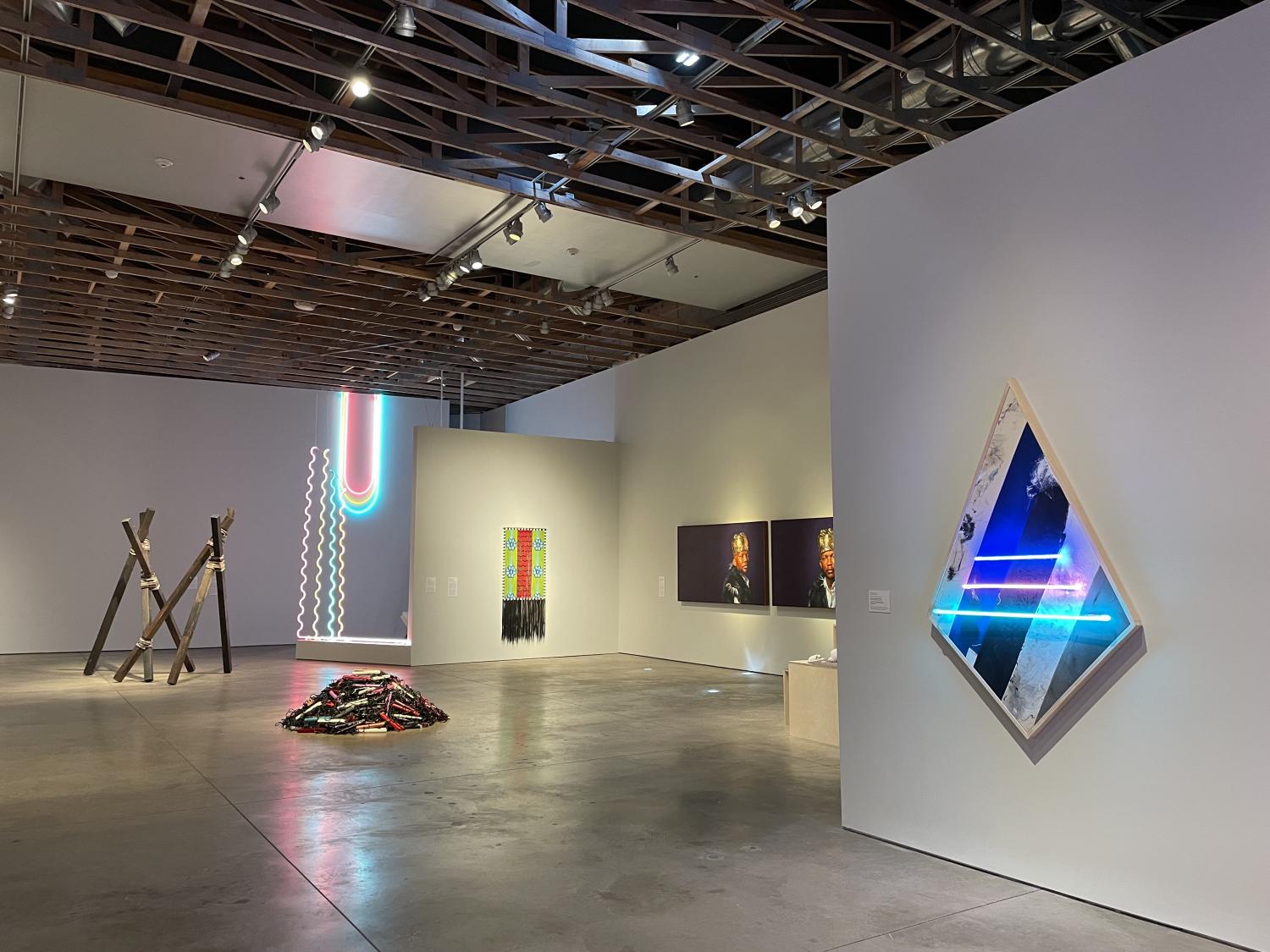 This installation is a collection by young artist living in Phoenix, all who are under 30 years old. The pieces range from installations to video to photography to performance, and speak to the topics of "marginalized communities, social justice, environmental degradation, exploration of sexuality, and reckoning with personal narratives" (from "Forever Becoming," SMoCA).
Other exhibitions include "And It's Built on the Sacred" which is a reflection on Indigenous gentrification by European Americans and "Voice-Over: Zineb Sedira," which is a new version of Standing Here Wondering Which Way to Go (2019), first shown in France. There is also an outdoor courtyard gallery located to the left when visitors enter the building titled "Environ" which is a series of installations, such as mural and sculpture, built with the space in-mind.
The entrance to the museum is on the east side of the building, across from the entrance to the Scottsdale Center for the Arts. There is free parking in the garage directly northwest of the museum. SMoCA is open Wednesday-Sunday weekly from 11am to 5pm with the exception of Thursday when it closes at 7pm. SMoCA is closed Mondays, Tuesdays, and all major holidays. To reserve timed entry tickets, visit SMoCA.org or call 480.874.4666. Local library card holders will need to check out their Culture Pass for SMoCA before their visit and bring their receipt. For a list of libraries participating in the Culture Pass program, visit our Culture Pass page here.