Heard Museum Field Trip Thrilling for Young Students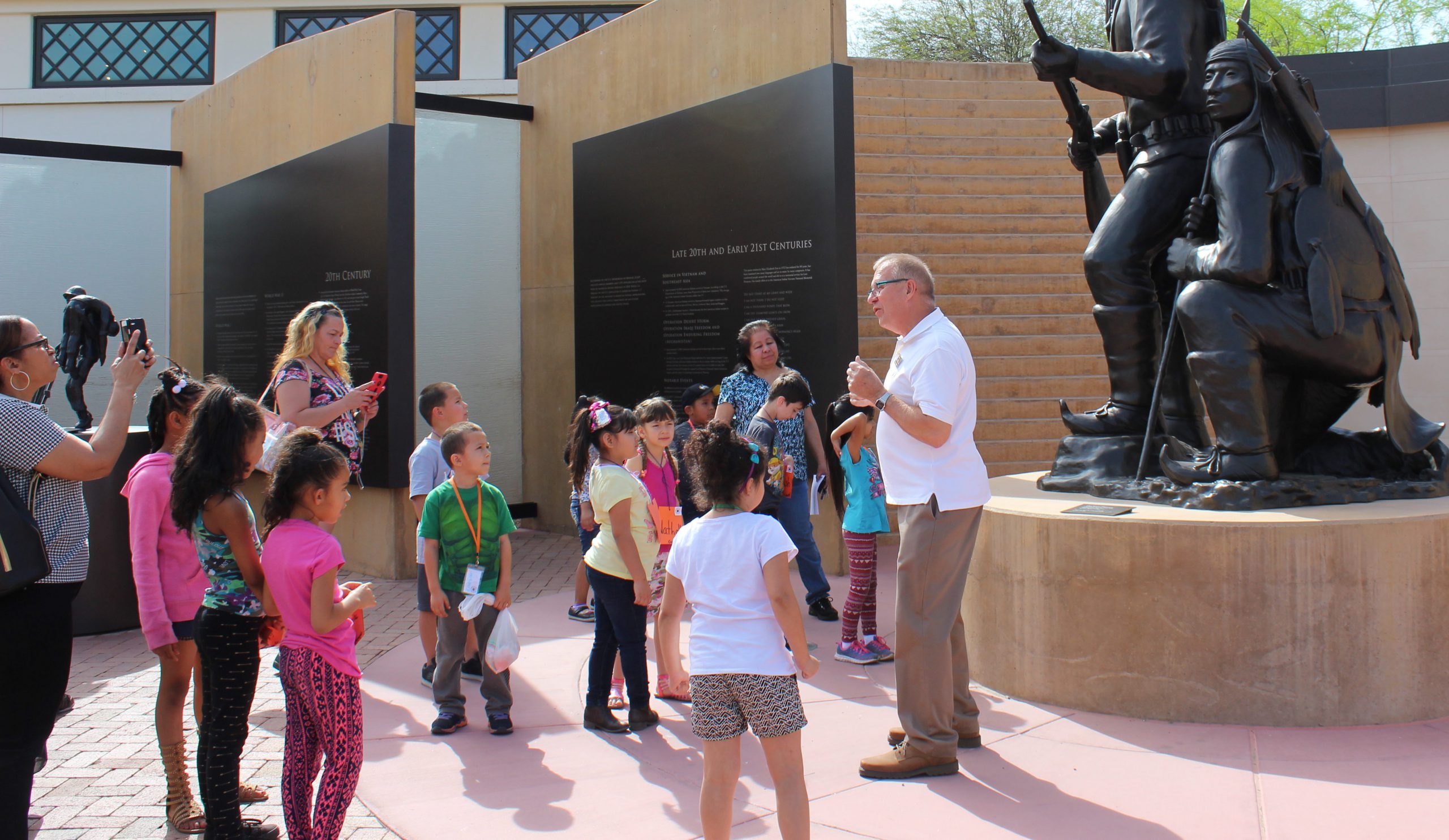 On an early April morning, more than 60 wide-eyed and enthusiastic kindergarten, first and second graders got off the school bus to take in their first moments at the Heard Museum. In spite of clearly having rehearsed how to stand in lines, use "inside voices" and behave appropriately at a museum, the excited wiggling, dancing and awe-struck gasps of the children told all: they knew this was about to be an experience unlike any they ever had.
The Act One field trip was the first visit to a museum for many students at Create Academy. Visiting the Heard was reportedly the first venture out of their neighborhood and into the bustling city of Phoenix. A chaperone of the field trip commented, "Our kids do not get out of their neighborhood. The entire museum inside and outside was amazing for them. They were thrilled with the grassy area; they don't have grass!"
Throughout the duration of the tour, the students soaked up as much American Indian history, culture and art as they possibly could: shooting their hands into the air to answer the questions of the tour guides, clamoring to touch the interactive works of art and trying hard not to walk ahead of their groups to see the next exhibit. They were thrilled to see the intricate jewelry, walk inside of a Navajo hogan dwelling and feel some of the fabrics used for blankets and clothing. While at the Heard, the information learned in the classroom came to life, inspiring a curiosity to learn even more and recreate what they saw. Back at school, teachers guided students in building a museum of their own.
Act One seeks to provide children — despite social or economic disadvantages — with access to an artistic and culturally rich world. Particularly for students from low-income communities, no experience is quite as exciting or beneficial as a field trip.
Article contributed by Hannah Kochman, Donor Relations Intern