May Culture Pass Spotlight: River of Time Museum & Exploration Center
River of Time Museum & Exploration Center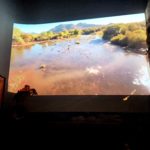 Attached to the local public library in Fountain Hills sits a small museum that features the history, ecology, geology, and archaeology of the area, the Lower Verde River Valley. Often when Phoenicians think of sources of water for the Valley, they think about the Salt River and the Colorado River. However, the Verde River is historically and contemporarily a prominent source of water for Phoenix that not many are aware of, and the River of Time Museum & Exploration Center's mission is to change that. More specifically, "to engage, entertain, educate, and inspire people about the Lower Verde Valley, the river that runs through it, and the life that water brings to the desert."
A visit to the museum begins with a short video that provides a visual context for visitors who have not seen the river before, as well as illustrating its value to the people and animals who have made the area their home. The exhibits that follow begin with the geological and ecological history of the Lower Verde Valley and, as you make your way through the museum, turn to the history of the indigenous peoples, both past and present, that live there, as well as the pioneers who came to Arizona and used the river to create the modern agricultural industry the state still benefits from today.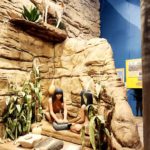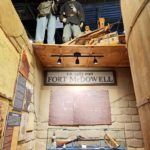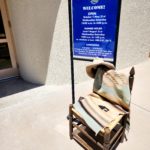 The museum takes about an hour to leisurely explore and is a wonderful respite from the sun and heat outside. There are a number of hands-on exhibits, so the museum is great for all ages. Parking is available right outside the museum and there are a number of nearby restaurants to get some lunch or a snack after your visit. The museum is open Wednesday through Saturday from 9am to 1pm, June 1st through August 31st, and 10am to 4pm September 1st through May 31st.
If you would like to check out a Culture Pass to visit the River of Time Museum & Exploration Center, please visit our website at https://act1az.org/culture-pass to find a library close to you where Act One Culture Passes are available.   
https://riveroftime.center | 12901 N. La Montana Dr., Fountain Hills, AZ 85268 | 480.837.2612