December Culture Pass Hot Tickets in Metro Phoenix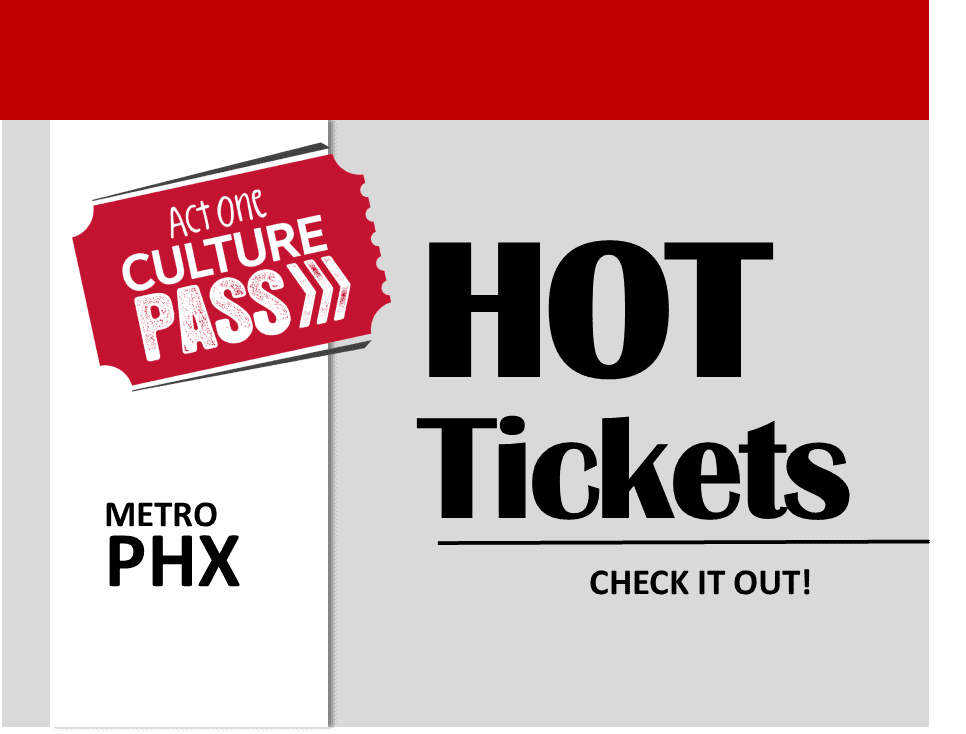 The holidays are upon us, and with them come out-of-town guests and time off with family and friends. It's a great time to explore the Valley's arts and culture scene with the Culture Pass and see some of these great exhibitions.
1. Want to see one of the "Top Ten Exhibitions in the World" according to ARTnews? It's right in our backyard! Check out SMoCA (Scottsdale Museum of Contemporary Art) and experience the exhibition Nkame, a solo exhibition of the late Cuban printmaker Belkis Ayón (1967-1999), who produced an extraordinary body of work central to the history of contemporary printmaking. Continues through Jan. 20, 2019.
2. The kids will love the Arizona Science Center's Cosmic Playground, a one-of-a-kind space-inspired experience where they can climb, slide and explore the galaxy. And the adults can join the fun in this unique all-ages space made almost entirely of household packing tape. Culture Passes are good for general admission to the Arizona Science Center; there is an additional cost for Cosmic Playground. Continues through Jan. 13, 2019.
3. Museum visitors typically see the most unique and complete pottery vessels of a museums' collection on display. They seldom see, or know about, the thousands of broken pottery fragments called 'sherds' that are preserved in storage. Pueblo Grande Museum's exhibit Fragments: Broken Bowls Tell More Tales shows how sherds help archaeologists piece together new ideas about the ancestral O'Odham, more commonly known as the Hohokam. Pueblo Grande all has a main gallery, children's gallery and outdoor trail through a Hohokam archaeological ruin site. Continues through August 2019.