Arizona Foothills Magazine features Act One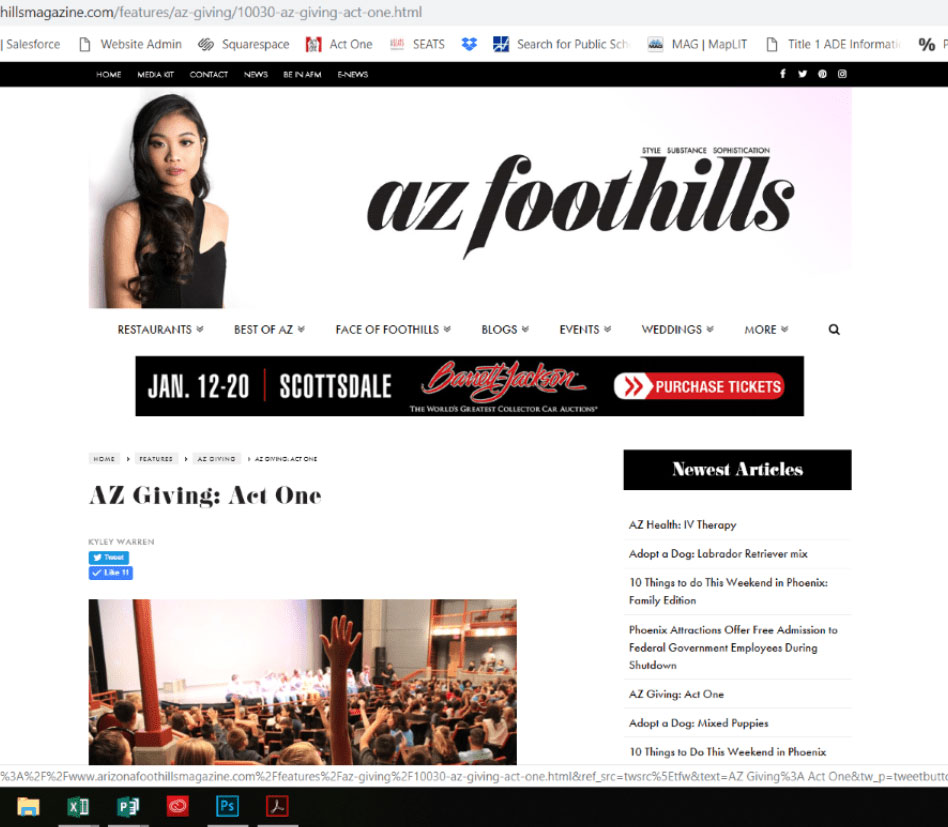 Arizona Foothills Magazine  featured Act One recently. Thanks to author Kylie Warren for a great article!
AZ Giving: Act One
"Everyone can recall a favorite field trip during their elementary or junior high school years. Perhaps it was an early-morning visit to the art museum or even a stop by the local theater for a matinee show of a Broadway classic.
"Each trip was a magical and memorable one—for many, it was an experience that intrigued them and challenged their creative instincts. Unfortunately, this sort of self-discovery is now limited by minimal education funding and the general lack of access to the arts in Arizona schools. The issue is particularly prevalent in low-income communities, where students who could truly benefit from exposure to the arts are suffering the most.
"This is where Act One comes in. Act One works to provide access to the arts, specifically artistic field trips, for students in Title 1 schools throughout low-income communities in the state. By the end of the 2018/19 school year, more than 200,000 students will have attended an educational arts field trip with Act One since its inception in 2011."