Act One to Receive $15,000 Grant from the National Endowment for the Arts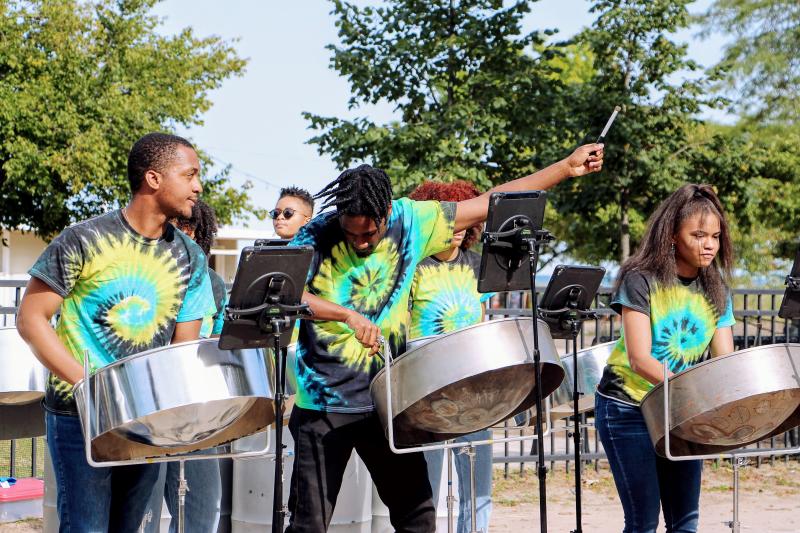 Act One to Receive $15,000 Grant from the National Endowment for the Arts for Arts Projects
Act One has been approved for a $15,000 Grants for Arts Projects award to support Virtual Reality Arts Immersion Field Trip program. This project will enhance the ways children experience the arts moving forward, while making arts programs more accessible in rural areas than ever before. Act One's project is among 1,248 projects across America totaling $28,840,000 that were selected to receive this first round of fiscal year 2022 funding in the Grants for Arts Projects category.
"The National Endowment for the Arts is proud to support arts projects like this one from Act One that help support the community's creative economy," said NEA Acting Chair Ann Eilers. "Act One in Phoenix, Arizona is among the arts organizations nationwide that are using the arts as a source of strength, a path to well-being, and providing access and opportunity for people to connect and find joy through the arts."
"We are incredibly grateful that the National Endowment for the Arts chose to support our new Virtual Reality Field Trip program. During these unprecedented times, this funding will allow Act One to safely visit Title I schools across Arizona and continue to provide access to incredible art forms and artists from around the world," said Bernadette Carroll, Act One Executive Director.
Act One's new, custom virtual reality arts field trip — called Arts Immersion — allows students to explore the world of arts from anywhere. It is the only virtual reality arts program of its kind happening in the state of Arizona and perhaps in the entire country. Even on a national level, most VR programs are centered around science and geography. The first Arts Immersion experience, "Freedom in Expression" takes students on a journey connecting the history of public art to Diego Rivera and the Mexican Mural Movement and on to artists in modern-day Chicago and ground-breaking female mariachis in Tucson. Click here for a sneak peek. 
Please note, there may be a delay in the distribution of some grant awards as the NEA and all of the federal government are operating under a continuing budget resolution which currently expires on February 18, 2022.
For more information on other projects included in the Arts Endowment grant announcement, visit arts.gov/news.