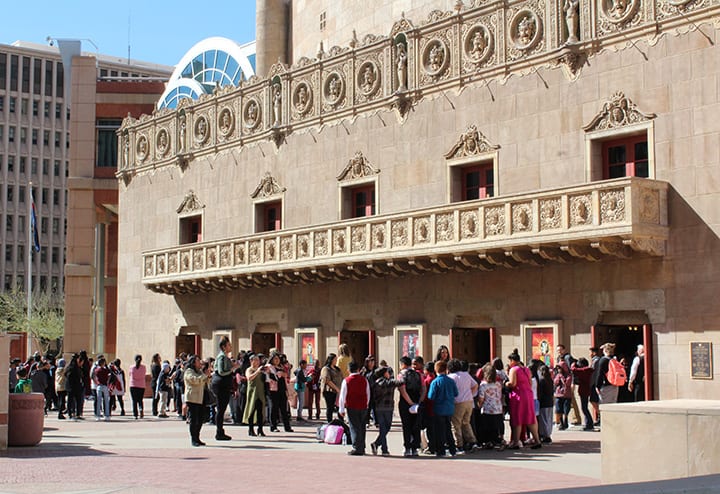 Teachers Sign Up for 53,575 Seats on Day 1 of Field Trip Registration
It's a little like opening the floodgates when Act One opens field trip registration, but nothing could have prepared us for this year's response. On Wednesday, August 7, there were 141 field trip requests in the first hour, and by the end of the day, 577 individual field trips were requested for 53,575 students and their chaperones. That's more than twice the number of seats requested on the first day of registration last year!
To give busy teachers time to make their field trip requests, Act One accepts registrations for three days before beginning to place requests. In the first three days, teachers submitted 577 individual field trip requests for a total of 62,953 seats!
Highest need schools with the highest percentage of students on free or reduced-price lunch (Title 1) receive priority consideration. The process continues from there to seat as many students as possible.
"This is the first year we've had demand far outpace supply," says Geri Wright, president and CEO of Act One. She notes that there are 50,741 seats available to 96 performances and 29 different museum tours this school year. In total, Act One works with 57 arts organizations in Metro Phoenix and Tucson to bring high-quality field trips to students.
"We're so grateful that people know how powerful an arts experience can be for a student," Wright says. "It's because of support from the community and generous donors that we've been able to increase our capacity and will be able to bring 7,000+ more students from Title 1 schools on arts field trips this year."